"Congratulations to our Scholarship Recipients "
Please come and join us next year for our annual picnic.
CES membership picnic is dedicated to the memory of United States of America hero USMC Lance Corporal Andrew G. Riedel who was killed in Iraq.  Andrew is the son of CES member Rich Riedel and step son of CES treasurer Patti Kennedy Riedel.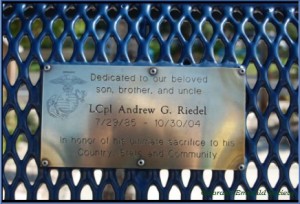 CES 2013 SCHOLARSHIP
ANDREW RIEDEL SCHOLARSHIP:  KELLI DOWD
GEORGE BERNARD KENNEDY SCHOLARSHIP:  DANIELLE SHEEHAN
LINDA REILLY SCHOLARSHIP:  DILLON CHRISTIANSON-ROMO